Sauna Area
Special experiences of well-being to share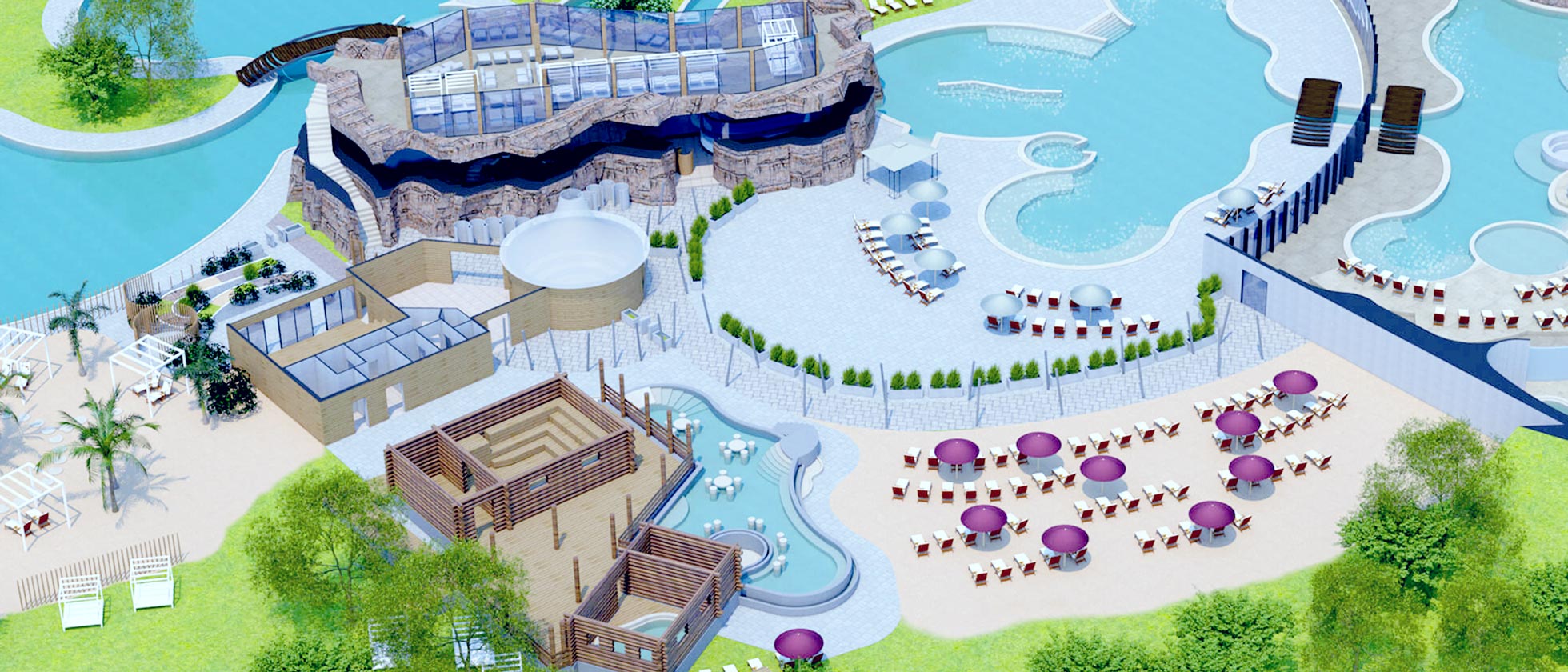 A variety of wellness experiences in the warm embrace of Aquardens' sauna area.
The Sauna Village is a fascinating journey through the history and modern trends in the sauna world. Enriched with aromatherapy and music therapy, the Aufguss ritual becomes a unique experience that enhances guests' wellbeing while providing entertainment. An area that caters to every need, to be enjoyed on your own, as a couple or with your friends.
The Spa Lounge is a private and exclusive area. Here, you can rediscover yourself in total relaxation. Equipped with saunas, sensory showers and places where you can relax and recharge your batteries.
Aufguss
Originating in Northern Europe, the Aufguss shows are performed in the sauna by professional Aufguss...
Sauna Celtica
Surrounded by the warmth of the spruce tree, the Celtic Sauna with its unique...
Sauna Contemporanea
With a glass window overlooking the Adige Valley and the Lessinia Natural Park, the...
Banya Russa
The Banya Russa is a unique experience, both for its mountain chalet-like structure and for...
Bellavista Relax
Bellavista Relax, built above the spring cave and accessible only to those who enter the...
Private Banya
The Private Banya is an exclusive cabin where you can enjoy your sauna according to...
Bagno Turco
Located in the outdoor cave and an integral part of the Sauna Village, the Turkish...
Cascate SIberiane
Cascate Siberiane is the ideal end to your sauna experience with a thermal shock. Equipped...
Botte Scandinava
A large wooden barrel in which to soak yourself in cold water for a thermal...
Restaurants and Snack Bars
Kelo Pool Bar
It is the perfect place to rehydrate after a sauna. Only guests of the sauna area - the Sauna Village and the Spa Lounge - have access to this room in the heart of the Sauna Village. This is an exclusive place where guests can enjoy a unique view of the sauna village while being immersed in the thermal spring water.
Arena Gourmet
The Gourmet Arena is Aquardens' restaurant, situated above the thermal area's indoor pools and accessible via a staircase from the indoor grotto. The restaurant offers a wide range of delicious food, including pizzas, salads, burgers, fresh pasta dishes and fish soups for a tasty break.
Poke Bowl
Close to the outdoor lagoon and inside the thermally controlled veranda, Aquardens has a delicious Poke Place where you can sample an extensive menu of meat, fish and vegan poke, or create poke bowls of your own using your favourite ingredients.
Sauna Village
Heat and steam baths are recommended to boost the immune system and improve the respiratory system, as well as eliminate toxins and relax the body and mind.
What would you like to do today?