Thermal Area
Fun and wellness
for the whole family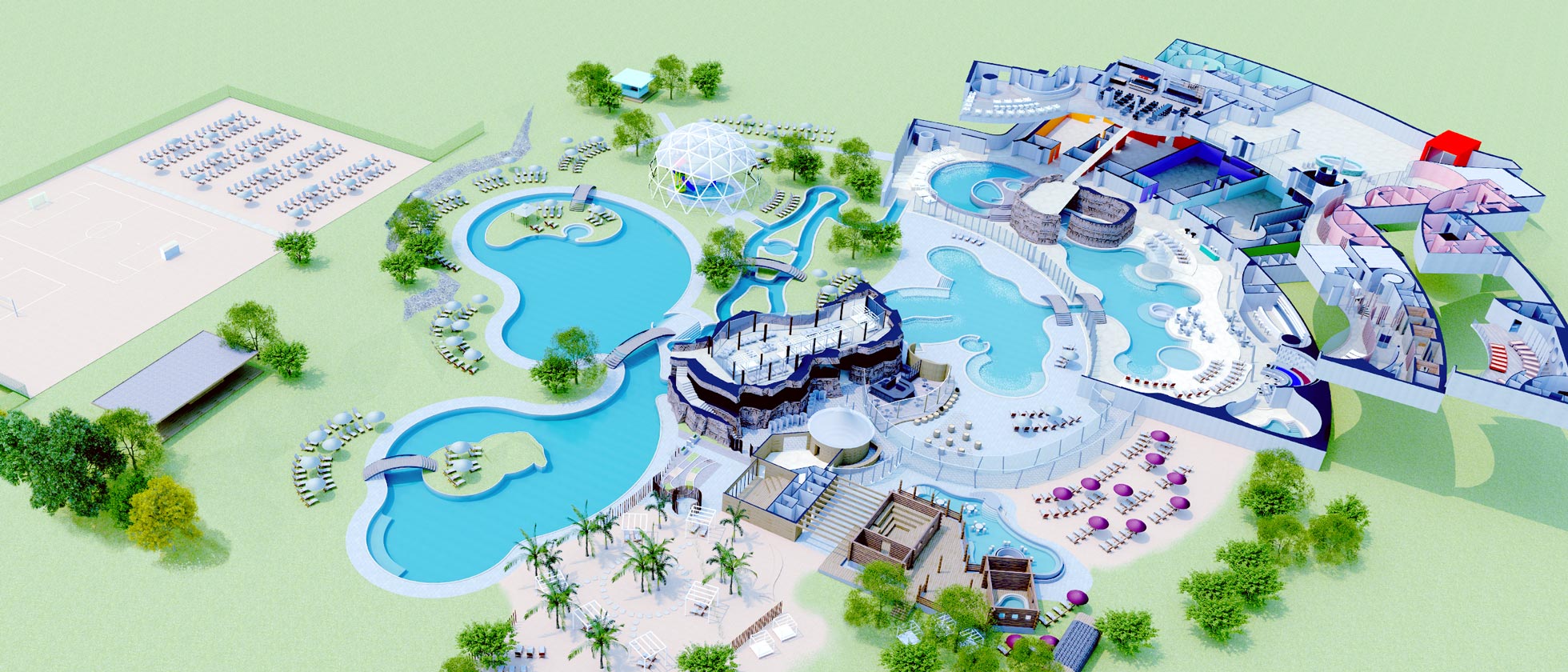 Aquardens' pure, crystal clear thermal spring water is found in all indoor and outdoor thermal pools.
Pool depths range from a minimum of 50 cm to a maximum of 140 cm.
Depending on the season, the water temperature varies between 30°C and 40°C. This gives guests a unique experience of well-being and comfort.
River
Water temperature: Approximately 35.5°C Height: between 100 and 120cm A river of running...
Kiwi Beach
Fine white sand, gazebos, parasols and palm trees evoke the relaxing atmosphere of sun-kissed exotic...
Grotta della Fonte
Water temperature: 37° C Height: between 67 and 100 cm It is the...
Abbraccio e Coccola
Water temperature: between 35° C and 36° C Height: between 50 and 61...
Laghi Termali e Isola del Sole
Water temperature: Approximately 30° C Height: 140 cm Open all year round and...
Restaurants and Snack Bars
Arena Gourmet
The Arena Gourmet is Aquardens' restaurant  and it is situated above the thermal area's indoor pools. The restaurant offers a wide range of delicious food, including pizzas, salads, burgers, fresh pasta dishes and fish soups for a tasty break.
Biergarten
Aquardens is also a fun place to eat and drink. The Biergarten is a discovery of Bavarian products and dishes: speck and cheese trays, spätzle and meat goulash, and frankfurters with sauerkraut, all accompanied by the best beer.
Easily accessible, the Biergarten restaurant is located near the outdoor lagoon, just steps away from the thermally regulated glass veranda overlooking the pools.
Poke Bowl
Close to the outdoor lagoon and inside the thermally controlled veranda, Aquardens has a delicious Poke Place where you can sample an extensive menu of meat, fish and vegan poke, or create poke bowls of your own using your favourite ingredients.
Tonic
Muscle toning, joint flexibility and blood flow reactivation are the benefits of a treatment designed for those seeking improved physical performance and resistance to fatigue.
What would you like to do today?