Detox Wellness Program
A 100% detoxifying path to re-energize you. Ideal for those wishing to remove impurities, boost circulation and the immune system, and relieve leg heaviness. A ""gentle"" method, enhanced by the beneficial effects of thermal spring water.
This program includes 6 stations: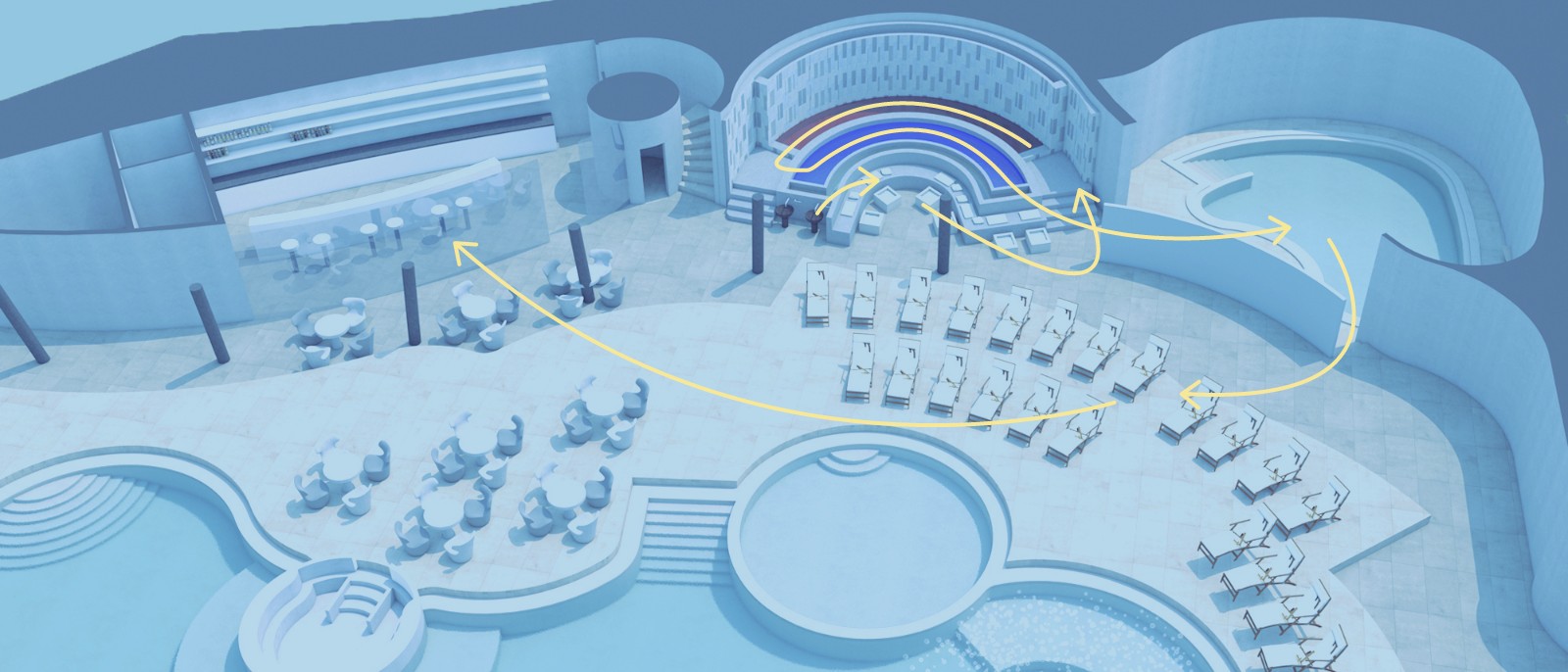 Hydrate
Following the instructions provided on site, drink 2 glasses of thermal spring water.
Foot bath
A 5-minute footbath alternating hot and cold water.
Percorso Kneipp
Percorso Kneipp, which includes 4 laps and cold water at the end, stimulates blood circulation and the immune system.
Grotta Salina
Soak in Grotta Salina for 10 minutes. Focus on your breathing and the soothing sound of the waterfalls.
Relax 20'
Relax for about 20 minutes under a cotton and/or woollen blanket to help the heat reaction.
Rehydration
Stay hydrated by drinking non-alcoholic liquids (water, herbal teas, fruit juices).