Soft Wellness Program
This program offers total relaxation. It is ideal for those who need to relieve anxiety and insomnia, and free the body and mind from tension. 
The program includes 9 stations: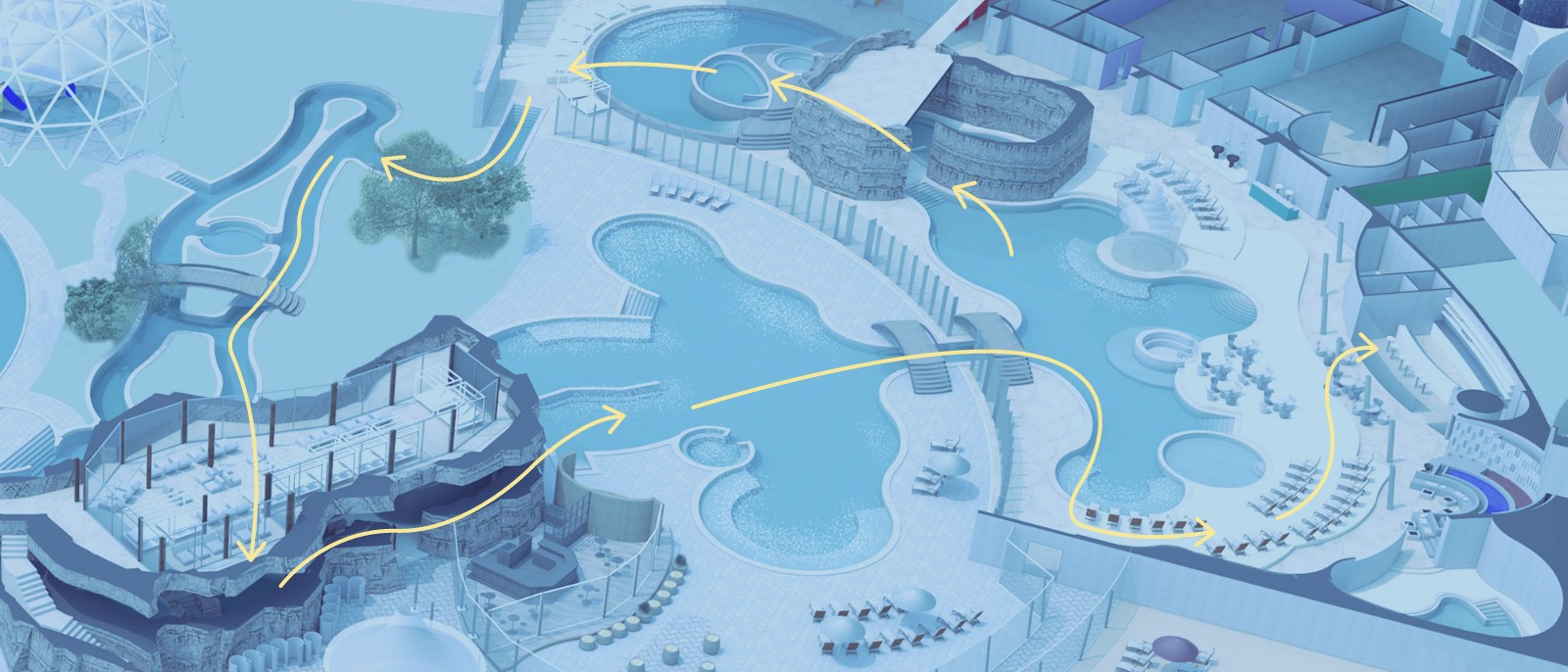 Laguna drll'Energia
Soak inLaguna dell'Energia for 10 minutes to get used to the 35°C thermal water.
Grotta dell'Armonia
Rest your mind and body for 5 minutes in Grotta dell'Armonia. Restore your mental and physical balance.
Caracalla
Soak for 5 minutes in the Caracalla with whirlpool jets massaging your lumbar spine.
Relax 20'
Relax for about 20 minutes under a cotton and/or woollen blanket to help the heat reaction.
River
Go for two laps in the river, getting swept along by the current. Then stop in the central jacuzzi for a relaxing 5-minute whirlpool massage.
Grotta della Fonte
Soak for 5 minutes in the Grotta della Fonte, where the Aquardens' thermal spring water cascades out.
Laguna del Relax
In Laguna del Relax, relax for 10 minutes on a whirlpool bed and enjoy the view of Valpolicella.
Relax 20'
Choose an indoor or outdoor area and relax for about 20 minutes.
Rehydratation
Stay hydrated by drinking non-alcoholic liquids (water, herbal teas, fruit juices).